It's no secret that I am addicted to buying nail polish. I buy shades that look exactly like other shades I already own. I buy bottles in multiples because I am so afraid they will discontinue the shade. I buy polishes that I never use until three months later. The list goes on and on...(insert eye roll emoji here)
So, given my extensive polish collection, I thought it would be fun to pair five of my favorite (as of today) polishes with some of our ring styles.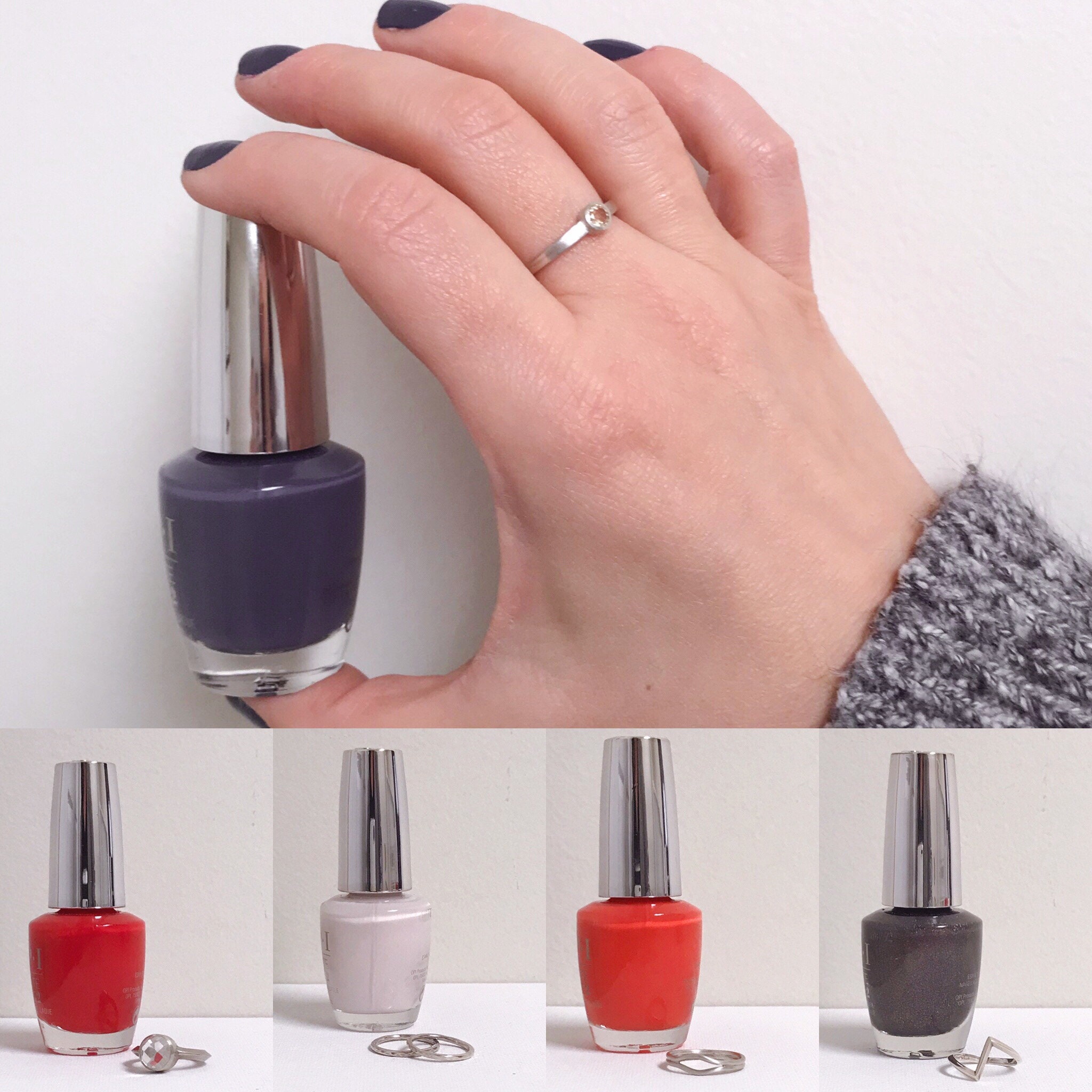 Hope you enjoyed this weeks edition of Five Things Friday! And, if you have a favorite polish color let me know. I'm sure I will need to add it to my collection, HA!